Lenovo Tab S8
Lenovo Tab S8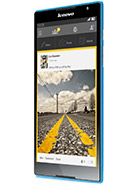 Facebook
Twitter
Google+
LiveJournal
Pinterest
Sell Lenovo Tab S8 and help to recycle Lenovo Tab S8.
Get the best price for your Lenovo Tab S8 by using our price comparison service.
Is this your mobile phone? To ensure you get paid promptly, please remove the back cover and battery to double check your exact mobile phone model.
Is your phone damaged or non-working? Don't worry, just trade it in as normal as it can be worth anything up to 90% of the full value.
Lenovo Tab S8 - how much is it worth? What can you sell or recycle your old or unwanted Lenovo Tab S8 for?